Okay so this is going to be really REBirth heavy for a while. It's important to stay on top of new arcs and events. You never know, there may be something everyone's talking about and then you have to go spend a lot of money to try to catch up. Always better to spend a little money and stay ahead.
Okay, let's get on to the comics. This is my 'must pull' for the week of June 8th.
ACTION COMICS #957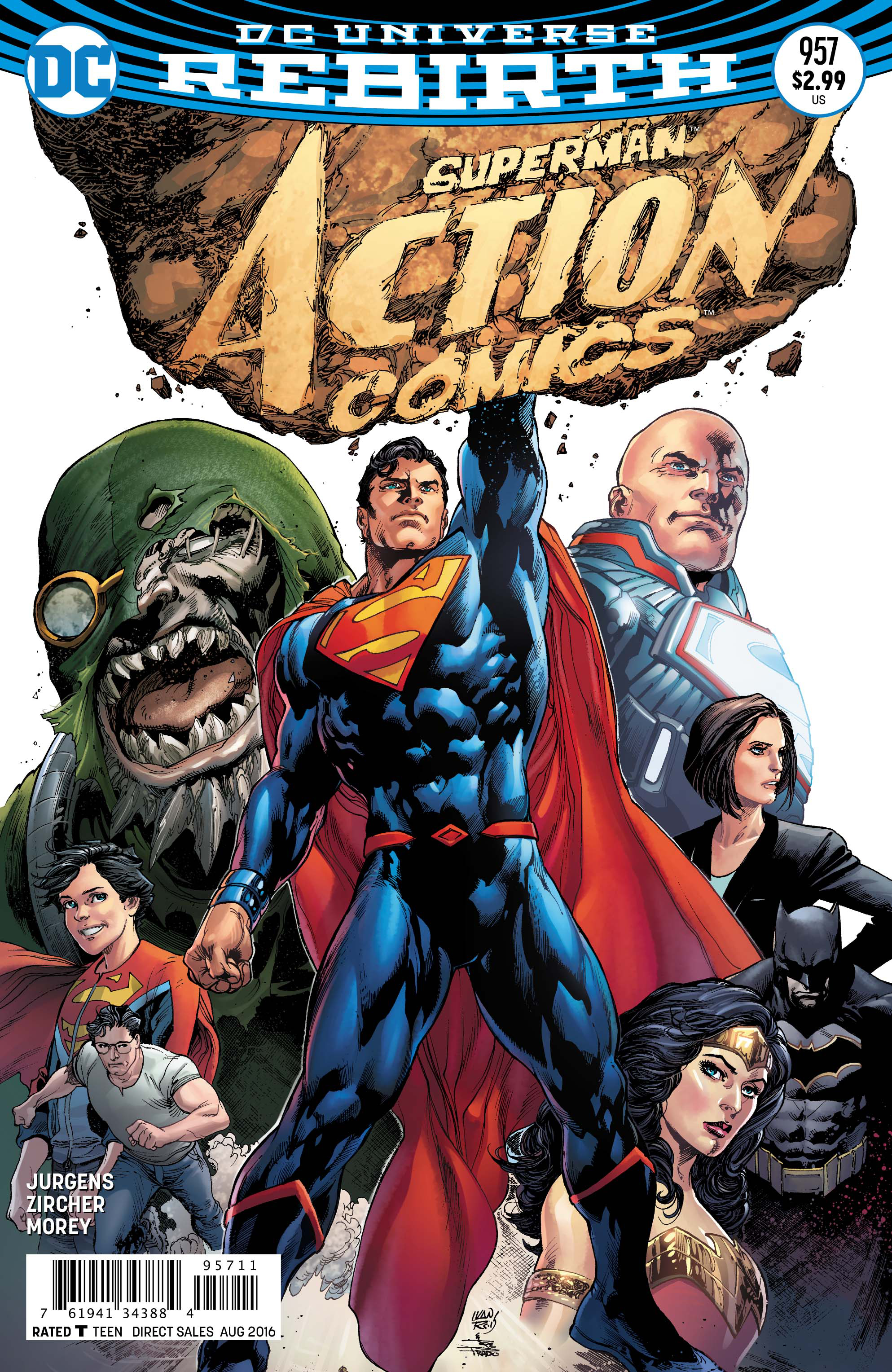 Publisher: DC COMICS
(W) Dan Jurgens (A) Patrick Zircher (CA) Mikel Janin
"PATH TO DOOM" chapter one
Superman returns to Metropolis just in time to meet the city of tomorrow's newest protector: Lex Luthor. But it's not long before these dueling titans meet someone unexpected – the new Clark Kent!
DON'T MISS: ACTION COMICS returns to its original numbering with this issue!
Item Code: APR160280
In Shops: 6/8/2016
SRP: $2.99
AQUAMAN REBIRTH #1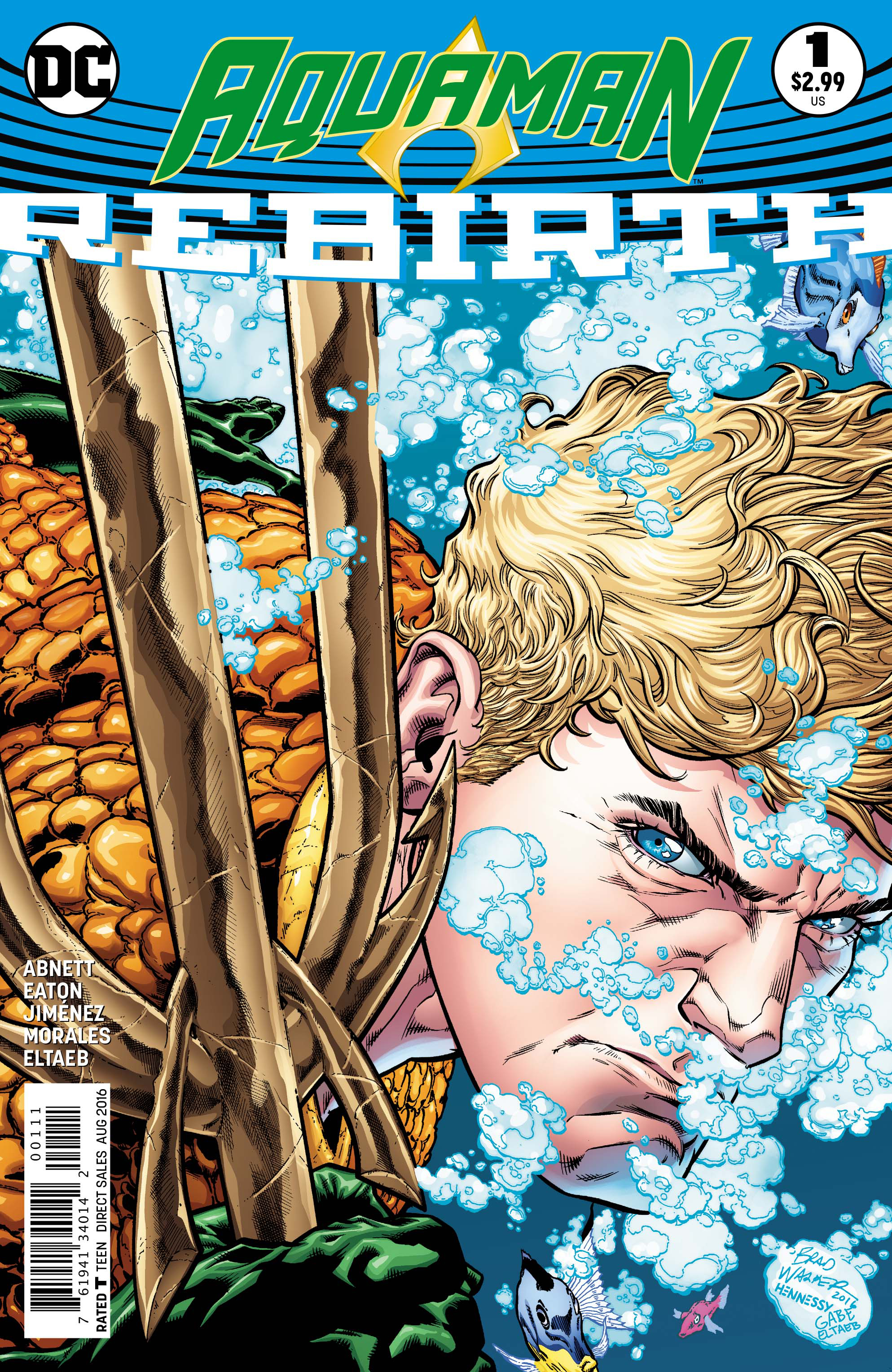 Publisher: DC COMICS
(W) Dan Abnett (A) Oscar Jimenez (CA) Brad Walker, Andrew Hennessy
Born to both the surface and the sea, Arthur Curry walks in two worlds but can find a home in neither. The king of Atlantis looks to reconcile his split heritage as he embarks on a new mission that may finally make him choose between his two paths.
POLITICAL PLAYER: "As the leader of a world power," writer Dan Abnett says, "Arthur believes it's time Atlantis became part of the global community. Atlantis has been on the outside for too long: feared, mysterious and misunderstood. But that means getting the world used to Atlantis…and vice versa.
Item Code: APR160292
In Shops: 6/8/2016
SRP: $2.99
DETECTIVE COMICS #934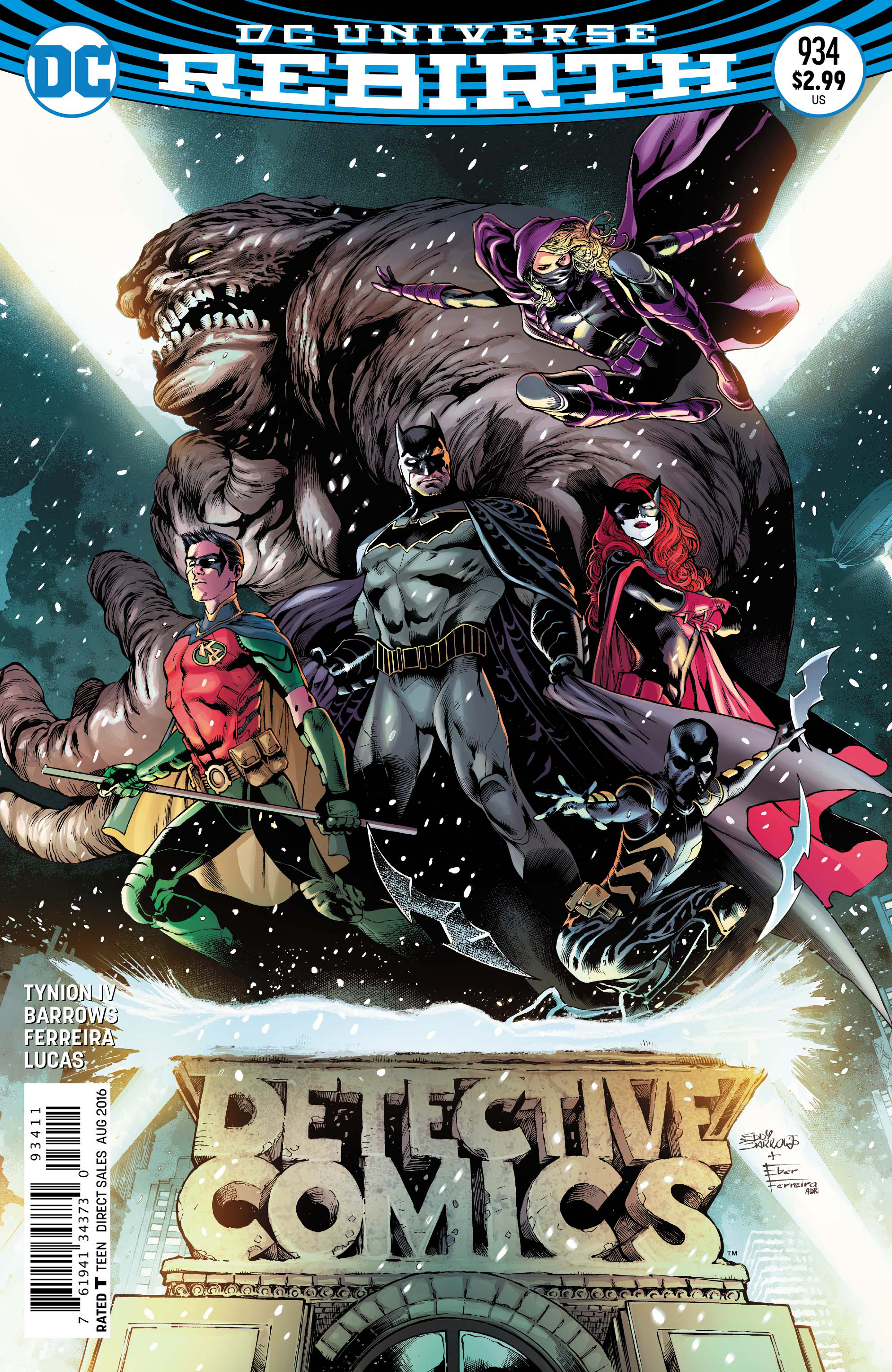 Publisher: DC COMICS
(W) James TynionIV (A/CA) Eddy Barrows, Eber Ferreira
"RISE OF THE BATMEN" chapter one
An unknown predator begins outdoing Batman, taking down dangerous threats with military precision. It's up to the Dark Knight and series costar Batwoman to rally and train the young heroes of Gotham City to end this mysterious threat!
WHAT NOW: Batman and Batwoman begin training Spoiler, Red Robin and Cassandra Cain, but is the villainous Clayface ready for redemption?
Item Code: APR160288
In Shops: 6/8/2016
SRP: $2.99
FLASH REBIRTH #1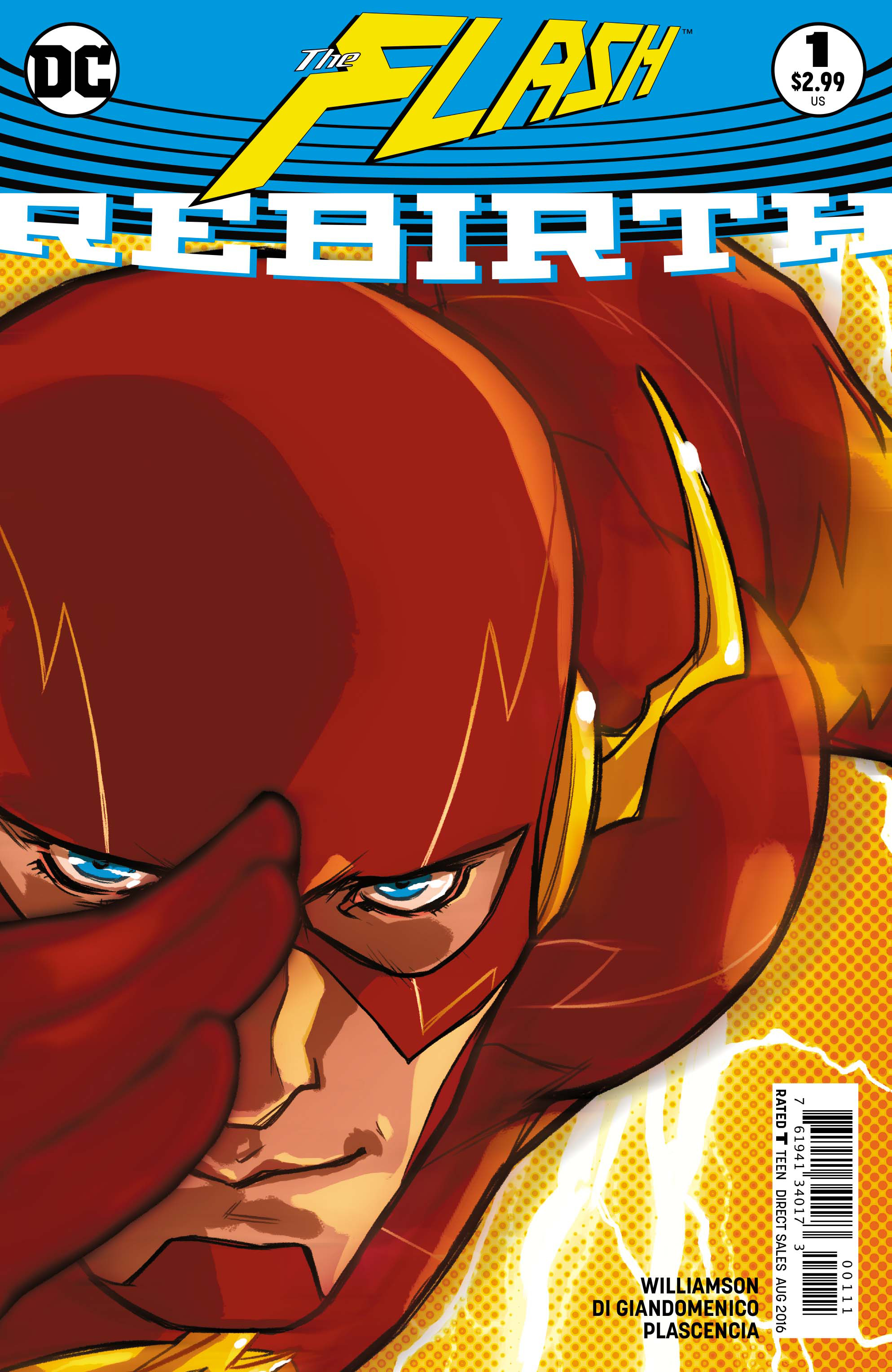 Publisher: DC COMICS
(W) Joshua Williamson (A) Carmine Di (CA) Karl Kerschl
Spinning directly out of the epic events of DC UNIVERSE: REBIRTH #1, the fastest man alive finds himself at the center of a DC Universe at a crossroads.
WARNING: Do NOT read this issue until after you read DC UNIVERSE: REBIRTH #1!
Item Code: APR160296
In Shops: 6/8/2016
SRP: $2.99
WONDER WOMAN REBIRTH #1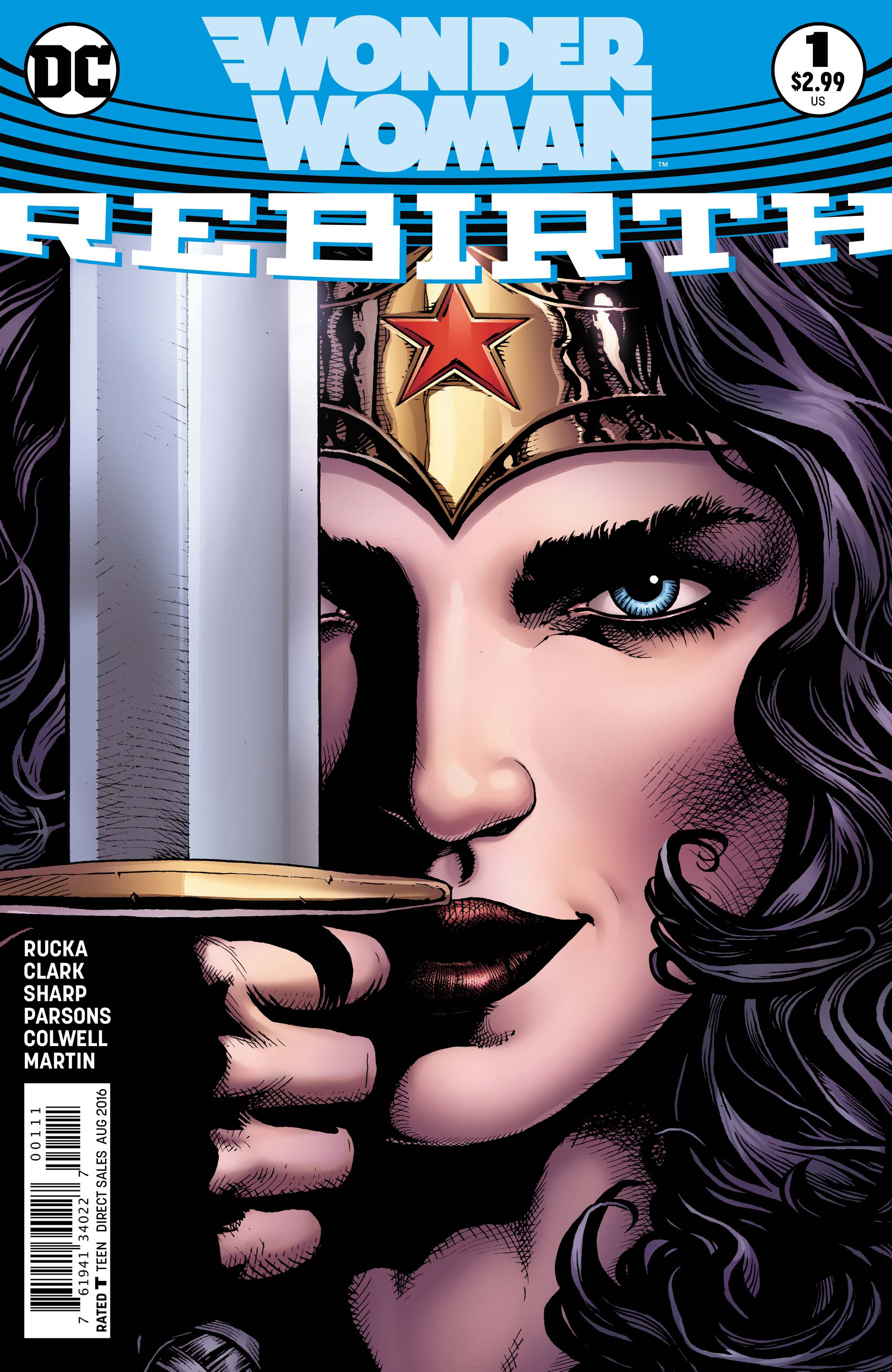 Publisher: DC COMICS
(W) Greg Rucka (A) Paulo Siqueira, Liam Sharp (CA) Liam Sharp
After suffering an unimaginable loss, Wonder Woman must rebuild her mission as Earth's ultimate protector and champion.
DON'T MISS: New York Times best selling writer Greg Rucka returns to Wonder Woman with a tale that will forever alter the DC icon.
Item Code: APR160308
In Shops: 6/8/2016
SRP: $2.99
FIX #3 (MR)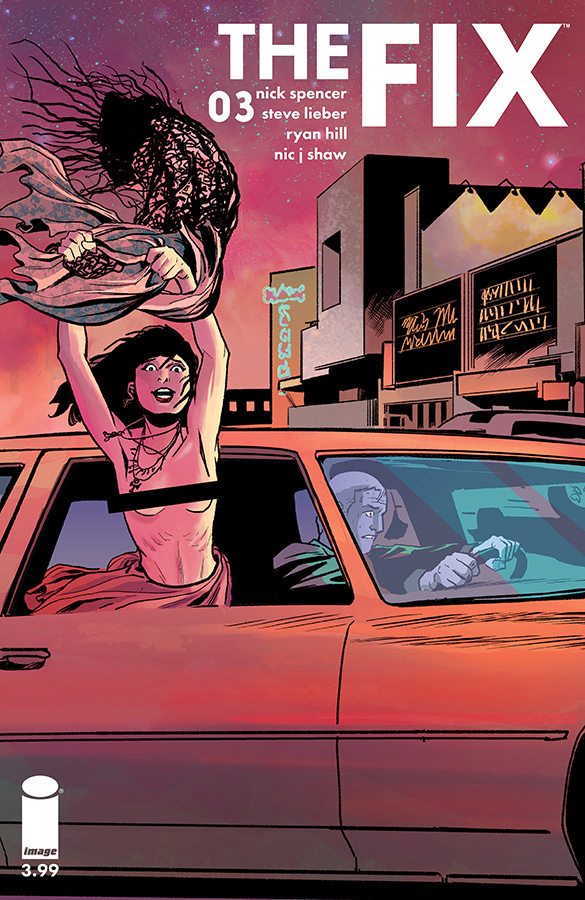 Publisher: IMAGE COMICS
(W) Nick Spencer (A/CA) Steve Lieber
Roy moonlights as private security for a superstar actress. Superior Foes of Spider-Man-style hilarity from the team that brought you, um, Superior Foes of Spider-Man. We are nothing if not consistent!
Item Code: APR160758
In Shops: 6/8/2016
SRP: $3.99