May the 4th be with you! Here are our picks for the week!
KLAUS #5
Publisher: BOOM! STUDIOS
(W) Grant Morrison (A/CA) Dan Mora
Magnus passes judgement on Klaus, and the enemy's past is revealed.
Item Code: FEB161252
In Shops: 5/4/2016
SRP: $3.99
PUNISHER #1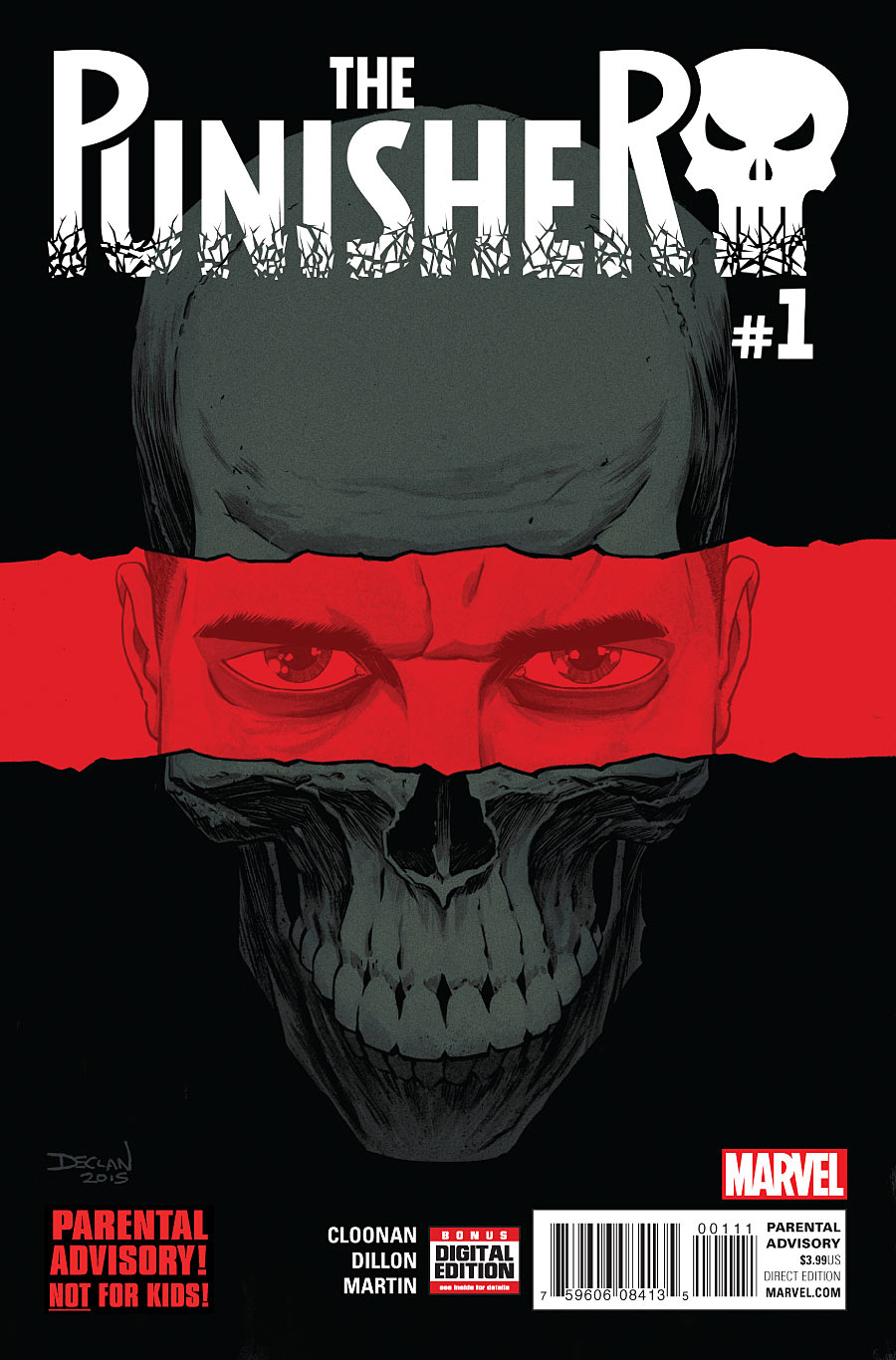 Publisher: MARVEL COMICS
(W) Becky Cloonan (A) Steve Dillon (CA) Declan Shalvey
FRANK CASTLE LOSES CONTROL!
A by-the-numbers drug bust is about to take Frank Castle by surprise…and he HATES surprises. The horrible fallout threatens to send The Punisher into the heart of darkness, but Castle won't make that journey alone: A DEA agent is on his trail and attempting to get into his head…but what horrors will she find there, and will she survive the experience? First-time Punisher writer Becky Cloonan and quintessential Punisher artist Steve Dillon are forcing Frank Castle out of his comfort zone and taking him to the edge of the world he thought he knew!
Parental Advisory
Item Code: MAR160728
In Shops: 5/4/2016
SRP: $3.99
DAREDEVIL PUNISHER #1 (OF 4)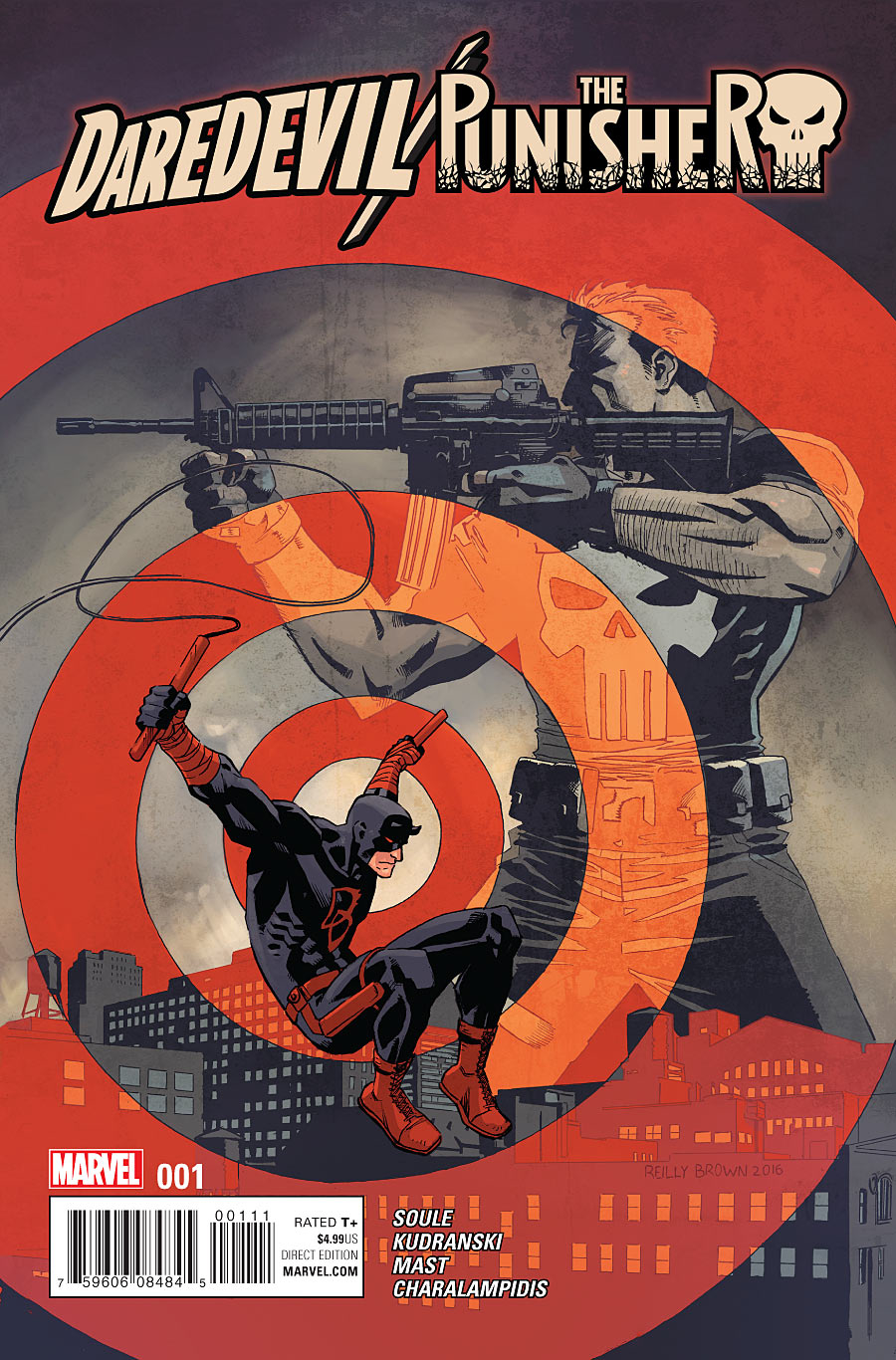 Publisher: MARVEL COMICS
(W) Charles Soule (A) Szymon Kudranski (CA) Reilly Brown
A simple change of venues for one of Matt Murdock's cases becomes more complicated when THE PUNISHER attempts to send the defendant away…permanently! If DAREDEVIL and BLINDSPOT want to get this mobster his day in court, it will take every ounce of wit and wile they have. All Frank needs to get what he wants is a bullet. The race is on!
Rated T+
Item Code: MAR160822
In Shops: 5/4/2016
SRP: $4.99
3 FLOYDS ALPHA KING #1 (OF 5) (MR)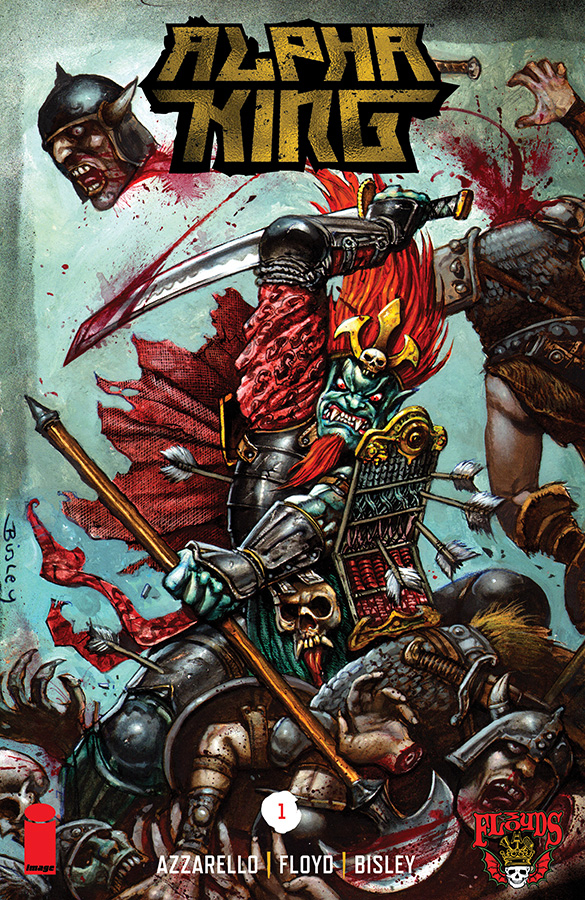 Publisher: IMAGE COMICS
(W) Nick Floyd, Brian Azzarello (A/CA) Simon Bisley
Set a long time ago in a suburb far, far away (Munster, Indiana), Brewer and CiCi are producing a home-brew so distinct that it attracts a monstrous king and his horrid minions from another dimension. Swords are unsheathed, lines are crossed, and sieges are laid for the rise of the Alpha King!
Item Code: MAR160510
In Shops: 5/4/2016
SRP: $3.99
SURVIVORS CLUB #8 (MR)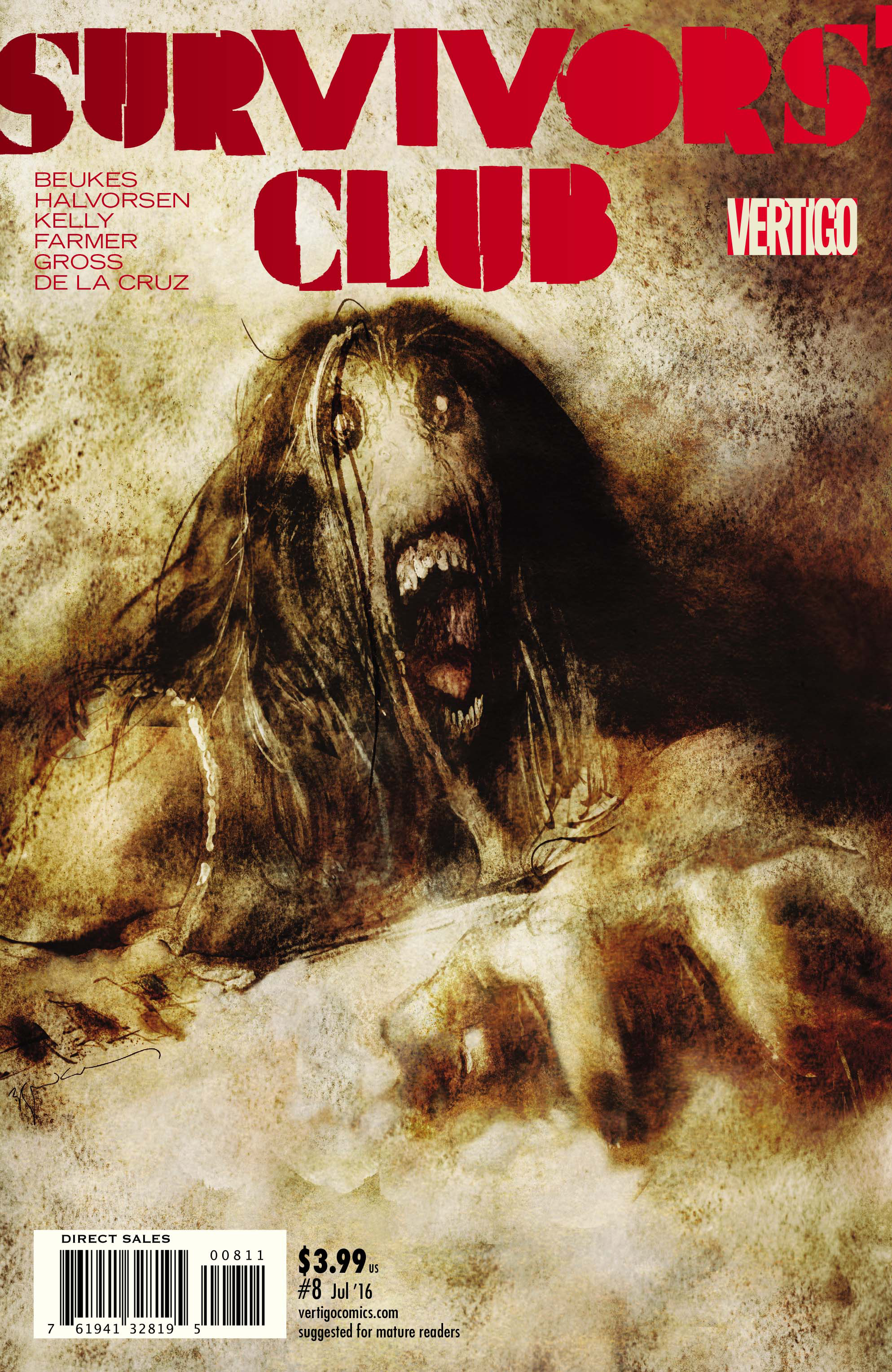 Publisher: DC COMICS
(W) Lauren Beukes, David Halvorson (A) Ryan Kelly (CA) Bill Sienkiewicz
Stab, you're it! Trapped in the Muskagee house, the Survivors play a deadly game of hide and seek with the murderous Mr. Empty. To survive, they'll have to work together. But within the dark and twisted interior of this monstrous house nothing is what it seems…including allegiances.
Item Code: MAR160300
In Shops: 5/4/2016
SRP: $3.99
UNFOLLOW #7 (MR)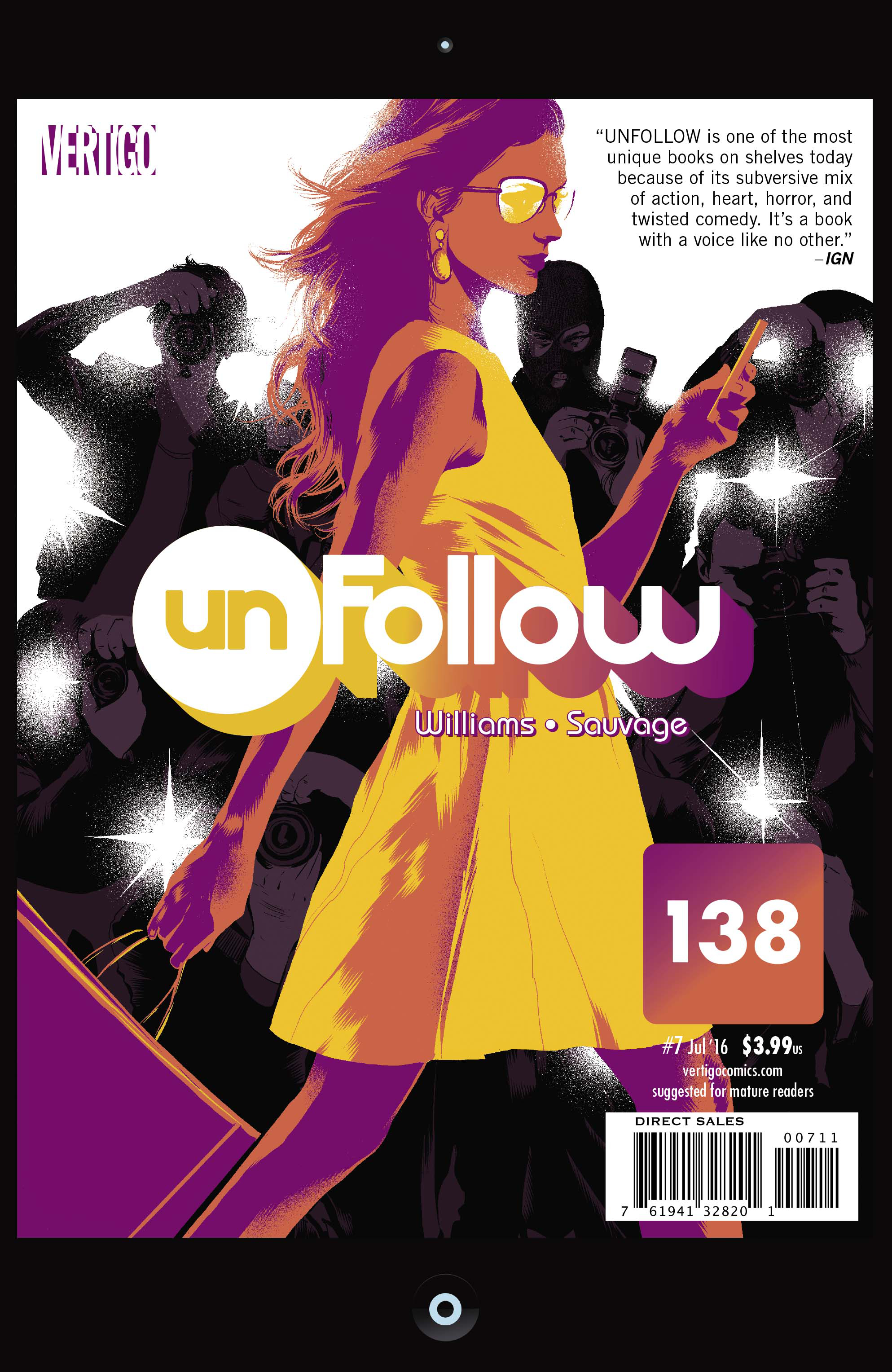 Publisher: DC COMICS
(W) Rob Williams (A) Marguerite Sauvage (CA) Matt Taylor
Courtney is the "It" girl of the 140 List: an heiress with looks, brains and all the attitude. And now, she's got her very own hit reality TV show. So what puts the "curt" in Courtney? Why does she hate her father so much? And who is the mystery girl in the next room? Featuring art by Marguerite Sauvage (DC COMICS: BOMBSHELLS, SENSATION COMICS FEATURING WONDER WOMAN).
Item Code: MAR160303
In Shops: 5/4/2016
SRP: $3.99