Each week you have a lot of comics to choose from. Hell there are comics coming out you probably don't know. Enter PCRs Pissed0ffGamer to help you out. Here are a few you should consider this week.
Detective Comics #952
DC Comics
(W) James Tynion IV
(A) Christian Duce
(CA) Eddy Barrows, Eber Ferreira
"League Of Shadows" part three! Batman's team faces the League of Shadows, which believes in only one thing: complete and utter destruction! The League's plan for the city is revealed… but can even that secret compare to the bombshell that is the identity of Cassandra Cain's mother?
Item Code: JAN170257
Price: $2.99
PREVIEWS Page #102
In Shops 3/8/2017
Grass Kings #1
BOOM! Studios
(W) Matt Kindt
(A) Tyler Jenkins
(CA) Tyler Jenkins, Matt Kindt
From The New York Times bestselling writer Matt Kindt (Mind MGMT) and Peter Panzerfaust artist Tyler Jenkins comes a rural mystery series chronicling the tragic lives of the Grass Kings, three brothers and rulers of a trailer park kingdom, a fiefdom of the hopeless and lost, of the desperate poor seeking a promised land. Eldest brother Robert leads a grief-stricken life, having lost his daughter to a tragic accident, followed by his wife disappearing one morning never to return. When an enigmatic young woman named Maria flees to their community in search of safe haven, Robert takes her in. Will his decision lead to ruin and retribution dooming the Kingdom?
Item Code: JAN171396
Price: $3.99
PREVIEWS Page #313
In Shops 3/8/2017
Cannibal Volume 1 TP
Image Comics
(W) Steve Buccellato, Jennifer Young
(A/CA) Matias Bergara
A category five hurricane sweeps through the Southeast, uprooting ancient mosquitoes carrying a virus that causes the infected to crave human flesh. One year later, with no cure in sight, the region has become split over what to do with the victims. For the Hansen family, the answer is simple: kill them. However, all of that changes when the virus infects people they love. Cannibal is about a small Everglades town that is just trying to hold onto their everyday lives at the dawn of a cannibal pandemic. Told through the eyes of the Hansen family, it's an anti-apocalypse story about a community that is too damn stubborn to give in. Collects Cannibal #1-4. Mature Readers.
Item Code: JAN170782
Price: $9.99
PREVIEWS Page #206
In Shops 3/8/2017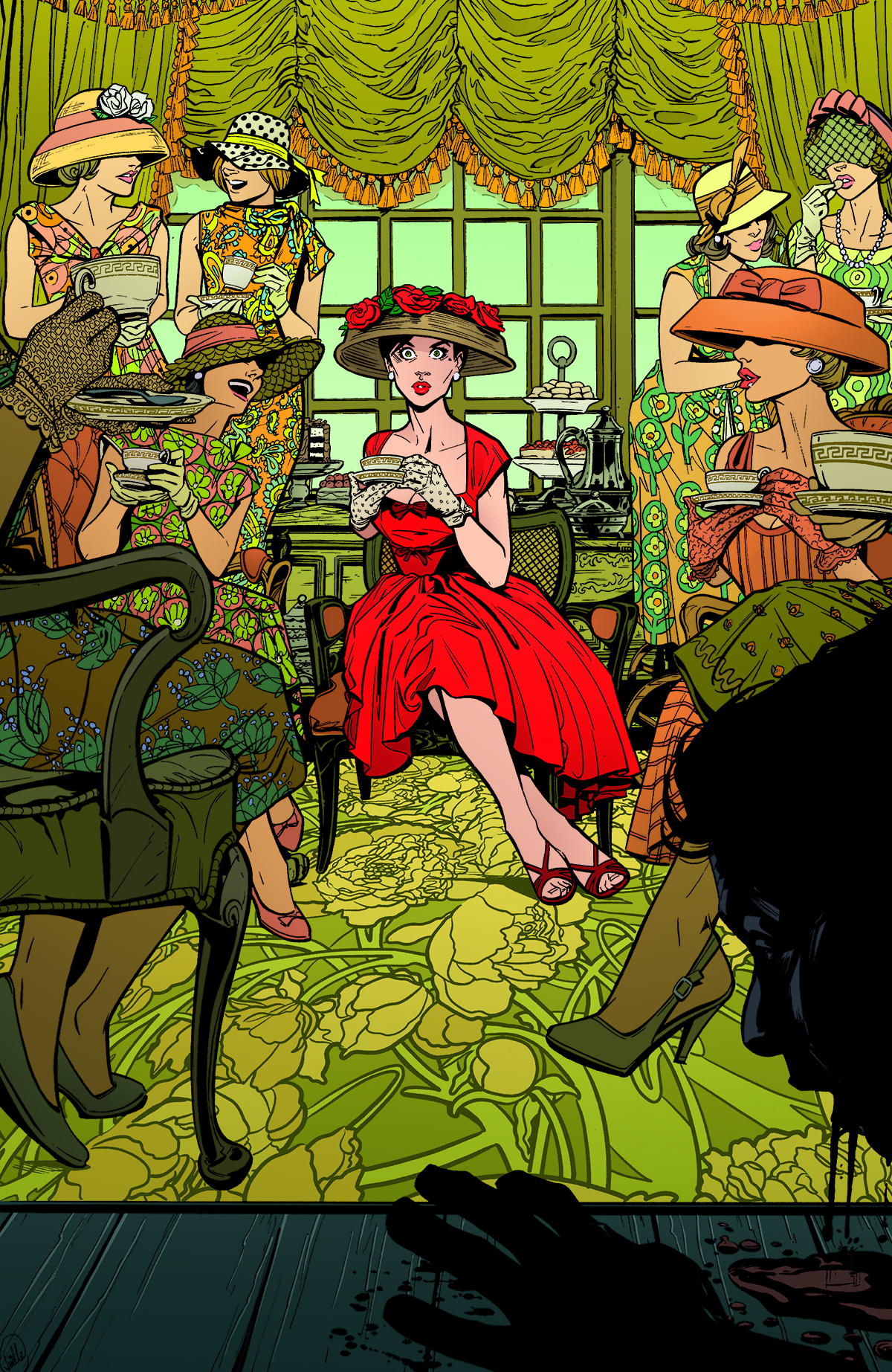 LADY KILLER 2 #4
 Dark Horse Comics
(W) Jo?lle Jones
(A/CA) Jo?lle Jones
Josie's new partnership begins to sour when an over-the-top gift brings trouble for Gene.
o The return of the best-selling original series from Joëlle Jones!
Item Code:SEP160102
Price: $3.99